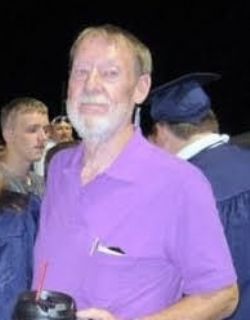 Robert Clifton Thomas, 77, better known as "Bob" or "BT" of Celeste passed away on January 16, 2021 at medical City of Mckinney. Arrangements are under the direction of Coker-Mathews Funeral Home, no services are planned at this time.
Bob was born on December 18, 1943 in Stamford, Texas to Clifton Thomas and Rena Gann Thomas. He was the youngest and only son of their 5 children, he was raised in Rotan, Texas. Bob moved to Dallas in 1961. Bob married Barbara Robinson on June 9, 1973 in Dallas, Texas. Bob worked for 35 years for State Farm Insurance Company Regional Office in Dallas. He was a member of Mensa, he had a love for writing and enjoyed writing editorials for the Herald Banner, he loved old cars and restored a 1954 Chevy pickup and a 1968 corvette. He loved fishing, farming, traveling in their RV and spending time with his loving wife. Bob loved to build and design things. He designed and patented a electric can crusher. He loved retirement and loved living out in the country in their dream home that they had built together.
Bob is survived by his wife Barbara of Celeste, two daughters Shelia Guthrie and husband Ed and Dorinda Thomas, his beloved dog Sassi, grandchildren Mandy Love and Kayla Thomas, great grandchild Skye Love, brother in law Leo Cook, brother in law David Reavis, special niece Renee Hunter and 5 nephews and 2 nieces.
Bob is preceded in death by his parents, son Marty Thomas, sisters: France Harriman, Joan Cook, Jerry Houghton and Tommie Underwood, sister in law Carolyn Reavis and brother in law Willie D. Harriman.