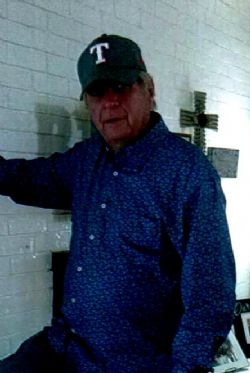 Jerry Don Morgan, 79, of Greenville, passed away on December 26, 2020 in Greenville. Graveside services will be 9:00 A.M., Tuesday, December 29, 2020 at Shady Grove Cemetery with Mr. Jason Cunningham officiating. Coker-Mathews Funeral Home is in charge of arrangements.
Mr. Morgan was born June 23, 1941 in Shady Grove Community, Hunt County, Texas to George L. Morgan and Ada C. Teague. He married Lana DeWitt on May 10, 1996 in Greenville, Texas. He owned Morgan's Towing and was a member of Central Christian Church.
He is survived by his wife, Lana Morgan of Greenville; sons, Rick Morgan, Perry Houston, Cory Brumit and Jimmy Fowler; ten grandchildren and five great-grandchildren.
He was preceded in death by his parents and son, Andy Johnson.
Pallbearers will be Riley Brumit, Garland Brumit, Shane Stouffe and Johnny Wilson.