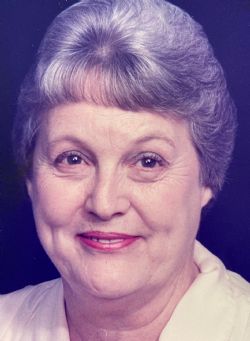 Gladys Vivian Guthrie, 86, of Greenville passed away peacefully on Monday, December 21, 2020 at Briarcliff Health Center. There was a private burial at Memoryland Memorial Park. Coker-Mathews Funeral Home was in charge of the arrangements.
Gladys was born on July 4, 1934 to Nelson Chute and Beverley Hill Chute in Lowell, Massachusetts. Gladys married George C. Guthrie, III in 1955. Gladys was a faithful housewife, devoted mother and grandmother and a faithful member of Wesley United Methodist Church. Gladys was an avid bird watcher and loved being outdoors, she also enjoyed playing bridge, sewing and gardening. Gladys was a member of the Kavanaugh Quilting Guild.
Gladys is survived by son George C. Guthrie IV of Greenville, daughter Marilyn Guthrie of Seattle, Washington, brothers Sonnie Chute and Clyde Chute, sister Carol Parker, grandchildren Alicia Bonte and Amber Guthrie.
Gladys is preceded in death by her husband and sister Connie Greenhalge.