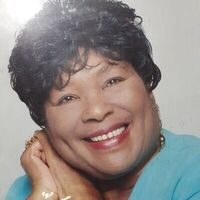 Annie Lois Norris, 82 formally of Greenville departed this life on January 15, 2021.  Her celebration of life services will be held on Saturday, January 23, 2021, at Love & Integrity Funeral Cremation Services located at 4900 King St.  Greenville, Texas.  Home-going services begin at 11:00 AM. Public Visitation will be held on Friday, January 22, 2021 from 10:00 AM – 5:00 PM at Love & Integrity Funeral Cremation Services located 4900 King St. in Greenville, Texas. 
 The Life Epitome of Annie Lois Norris: Annie Lois Norris was born April 01, 1939, in Kilgore, Texas to the parentage of Westly and Emma Sue Morris.  She attended St. Paul School in Neylandville. Texas. She met and married the late Lawerence Norris.  They enjoyed over 50 years of marital bliss.  She retired as a housekeeper in Greenville, Texas, and loved to cook, sew, and dress liked a model every day.
Cherishing her memories: Her son, Westly Charles Norris of Forney,  a granddaughter, Lakeitha Brooks of Dallas; four great-grandchildren, all of Dallas; three brothers, Jessie Morris, Westley Morris (BeBe), and Johnny Earl Morris, all from Greenville, and a host of nieces, nephews, other relatives, and friends
.She was preceded in death by her husband, parents, one son, Jerry Wayne Norris, two brothers, and two sisters. Please keep the Norris and Morris families in your prayers.